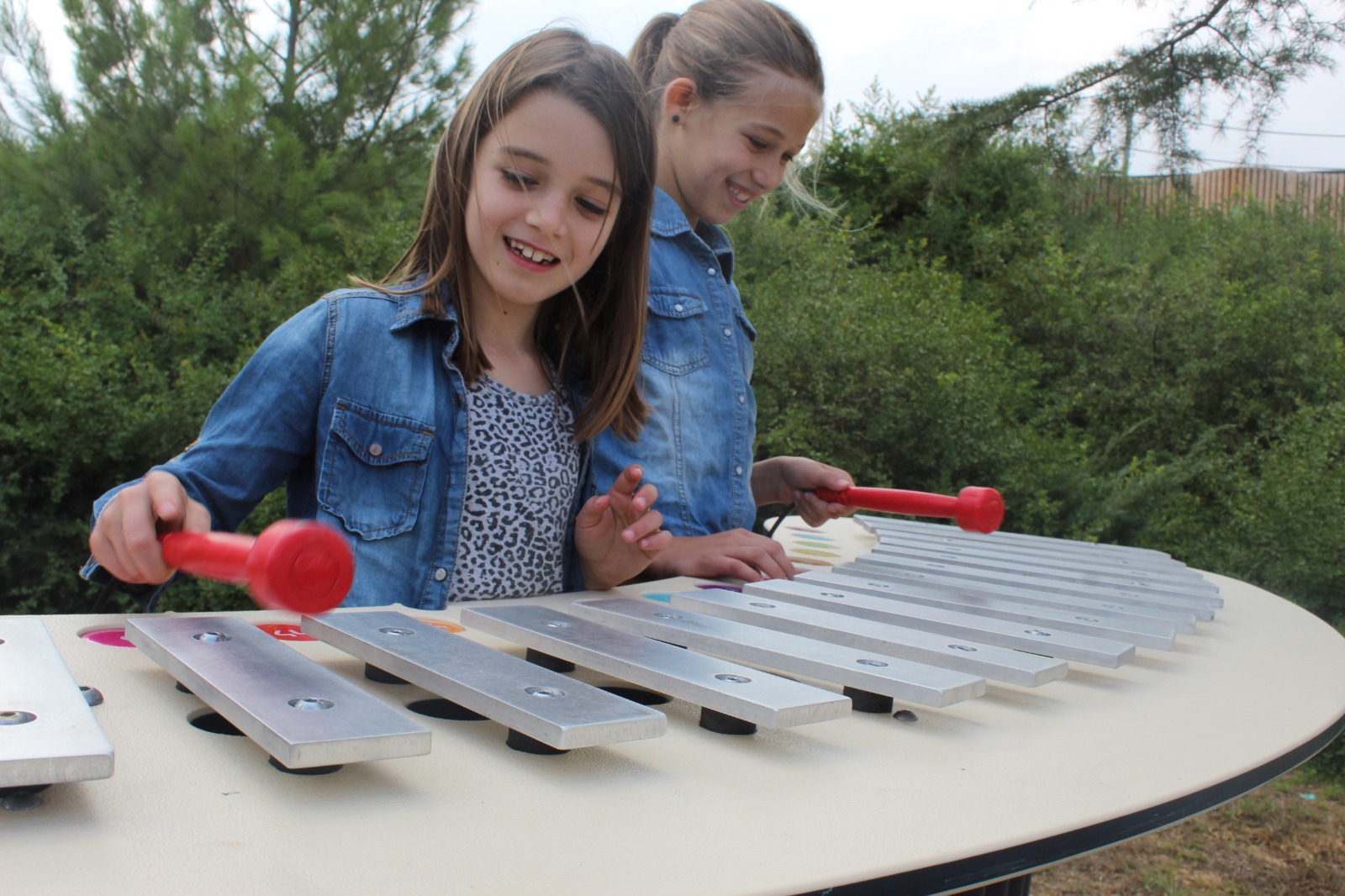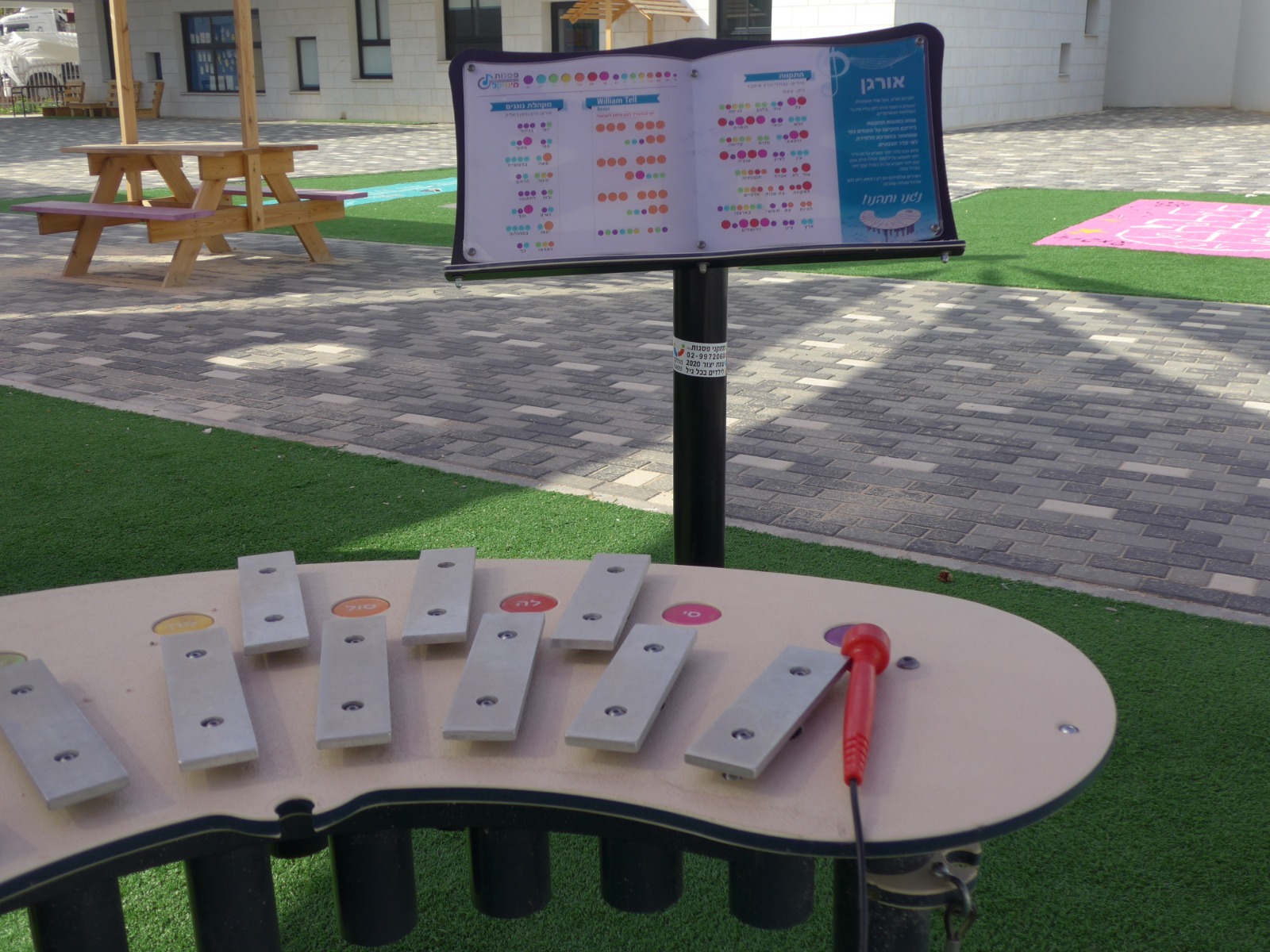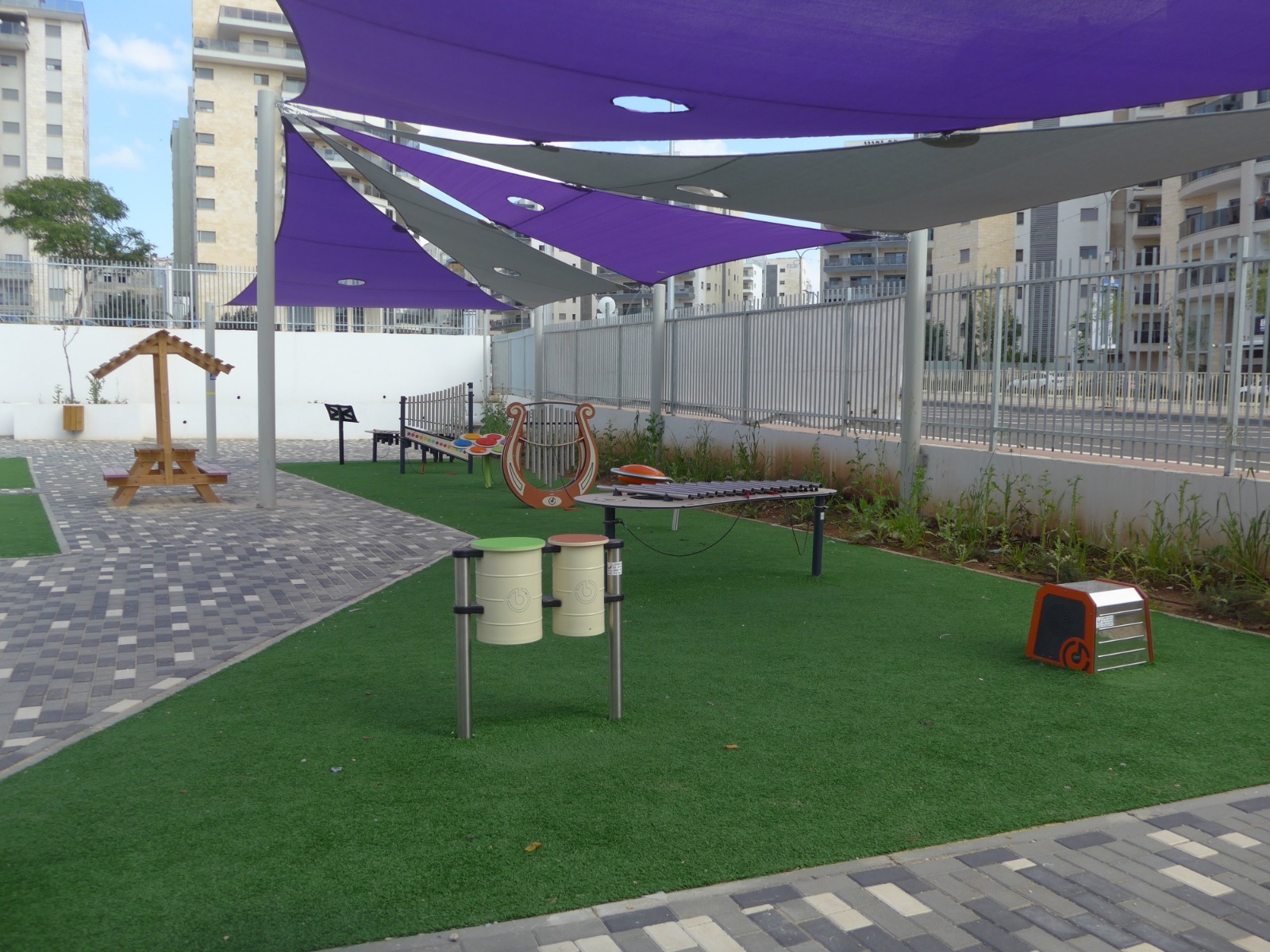 Musical parks can be in the schoolyard, in a playground or at the beach, at an assisted living residence, at a community center, or in any other open space.
Unlike regular playgrounds, where the one who plays on the playgrounds is active and the one who sits on the bench or walks around is a passive spectator of what is happening, a musical park can be enjoyed by those playing as well as the listeners around them.
Music is a common language for speakers of all languages. It crosses all sectors, genders and ages.
We see for ourselves and also hear from our customers how our musical parks bring about community change. They become magnets in public spaces, delighting and bringing park-goers together.
The Magic Of Music In Kindergartens And Schools
In kindergartens and schools, musical parks contribute to social interaction and growth, as well as social cohesion among the children. The musical park becomes the focus of recess; and teachers can even make use of it for oriented learning outside.
All the sounds made by our musical instruments are clear and harmonious; and with our Magic Notes, even those who can't read music are able to play beautifully.
Our Magic Notes signs enable everyone to play familiar songs, based on colored notes. These signs are simple to understand- even for kindergarten children who do not yet know how to read. This experience of success in playing music builds children's' self-confidence and self-esteem.
To enable younger children to play, we specially-adapt the instruments to their height. This series of instruments enables young children full control. In addition, we have also created a wall collection designed for play-yards that do not have adequate space to install the musical instruments on the ground.
A Video Of A Psagot Musical Park Built At A School
Standards And Quality
The instruments are made of durable and high-quality materials that ensure musical and social enjoyment over many years.
Do you have a schoolyard or a public space for development? We invite you to reach out to us to help you create an innovative, inviting, and unifying environment with our musical instruments. You can contact us at Psagot Musical through the website, by email:
export@m-ps.co.il , or by phone: +972-2-633-5469.